Our beloved team lead, Mr. Iyappan Zuan celebrated his birthday on 04th August, 2015. It was a great day for every one of us, and his Biriyani treat was outstanding!! We just can't stop licking our fingers when the lunch was over.
The cake-cutting celebration happened in the evening was marvelous, and we really enjoyed the cakes and puffs.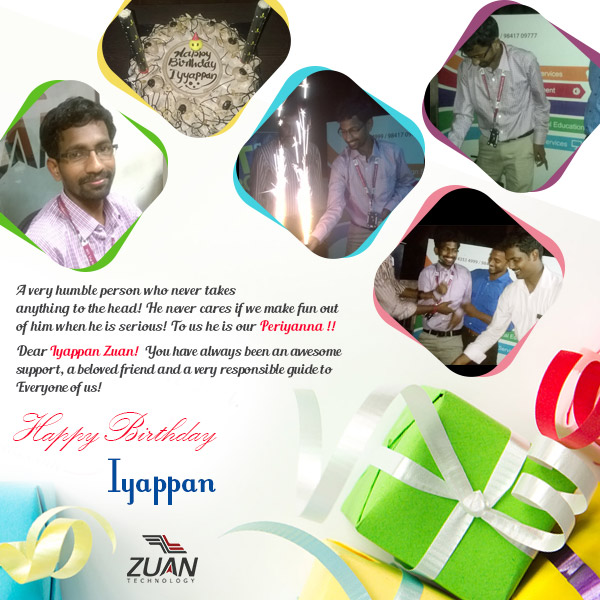 Dear Iyappan,
We, at Zuan Team wish you a super duper birthday and more to come!
You will always be blessed with lots of happiness and wellness for now & forever!