As the time arrives every year, we are glad to celebrate the holiday season with huge bash. Certainly, we would like to change our logos this Christmas and New Year to give our website a new feel. Here is our brand new seasonal logo for this holiday!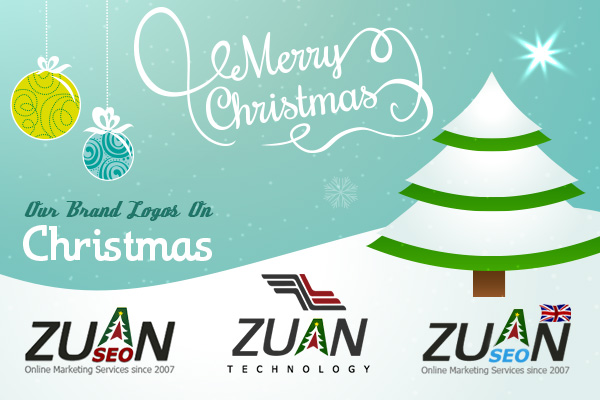 If you wish to give your business logo a different look, get in touch with us.
We also offer festive logo for holiday season!
Contact us at +91 98848 09230 for instant quotes.
Meanwhile, we the Zuan Team, wishes you a Merry Christmas and a very Happy New Year in advance!!