Zuan Technology has celebrated Ayudha Pooja with the blessings of Almighty Lord!
We have followed the traditional ethics of Poo Kolam, and prayed for the rest of the year for good hopes and prosperity!! We also distribution sweets and pori among the employees and have made the day very auspicious.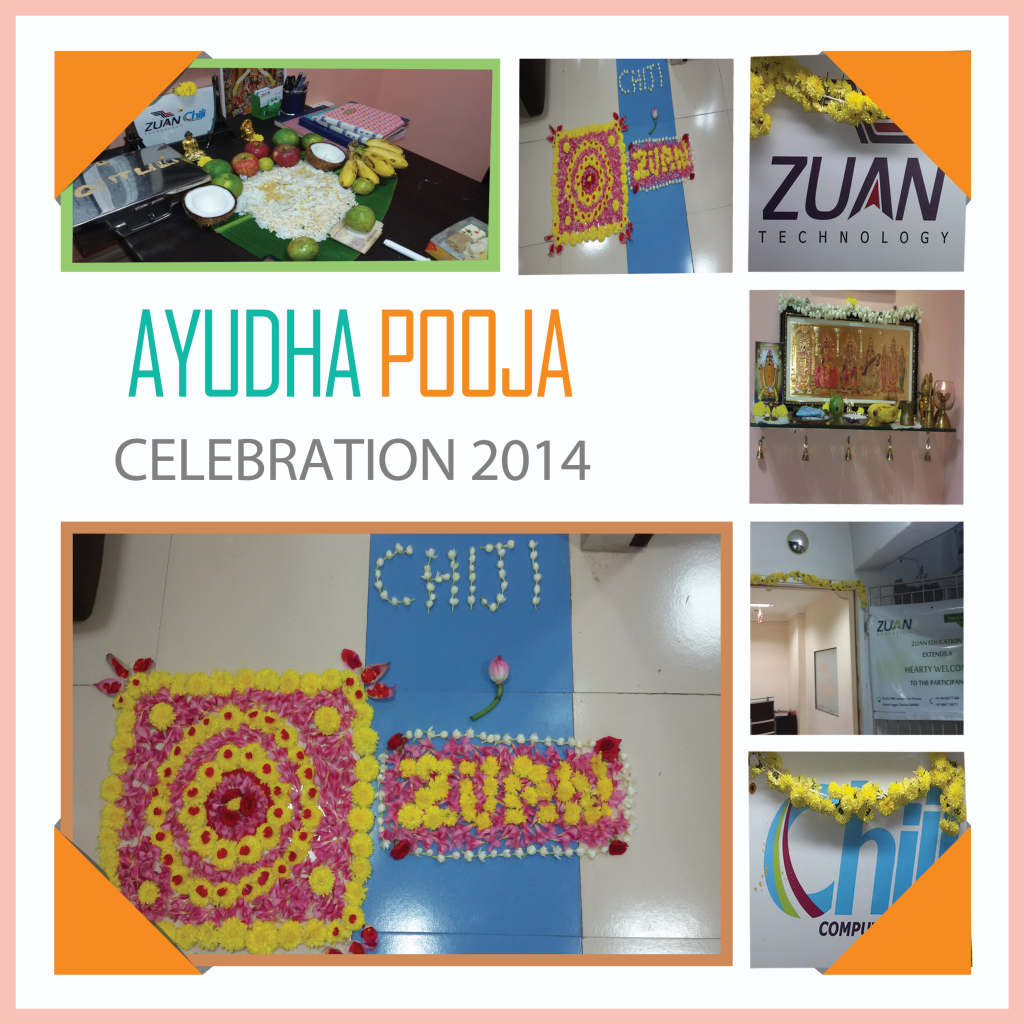 We really had a great occasion!!
Also, wishing you all a happy Vijayadasami and Dussehra!