Zuan Team celebrated the birthday of Mr. Sundar, our beloved teammate on November 1st with cake cutting celebration!!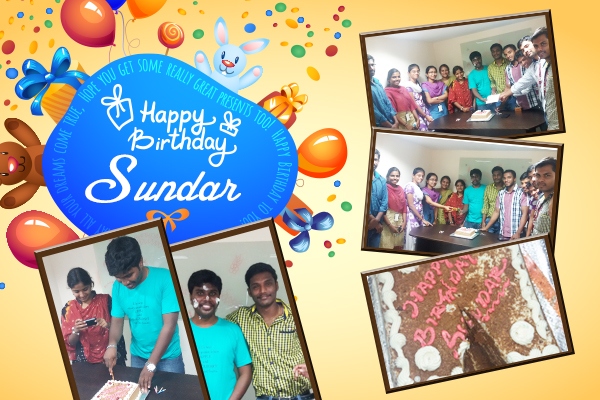 We had a great day with Sundar, who had rejoiced us with an awesome lunch and made the day so colorful. We wish him good luck and many more happy returns!!
May god bless him with all his desires and keep him smiling as now as always!