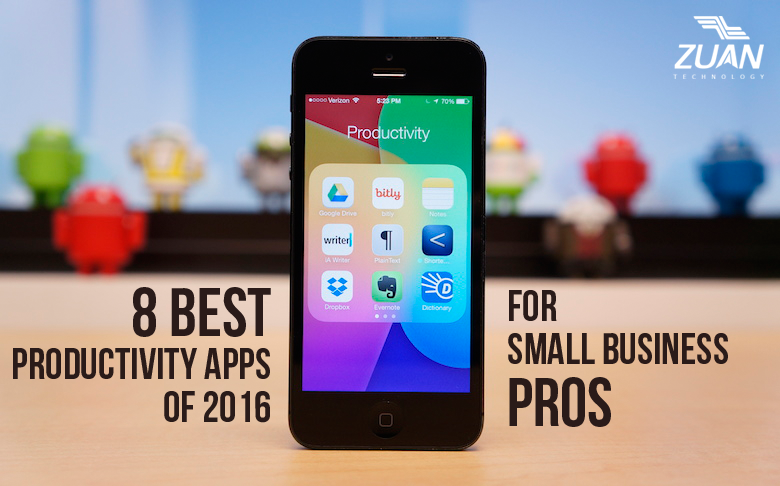 Business pros always look for ways to save time at work or make better use of it. They usually seek to maximize their productivity. Today, Smartphones has a major impact on the way we conduct business and around 69% of working professionals are constantly looking for new ways to get things done as quickly and efficiently as possible. Fortunately, technology has made it easy for small business owners and entrepreneurs to accomplish their task manage time and keep track of their responsibilities much better in a more orderly fashion with the use of Mobile Apps.
We know you work so hard running your startup business, so we are here to help you with few Android apps that can simplify your work and increase your productivity!! Guess these apps will keep you organized and have seamless performance at your workflow.
Here is a list of 8 Must-Have Android Apps for Startups and Small Businesses in 2016:
Developed by: Intuit Inc.
Category: Finance
Pricing: Free
Mint is one of the best budgeting apps as it takes the hassle out of making a budget for you. It allows you to connect the app to your bank and cards and synchronize it to create your personalized budget. Similar to banks, Mint also keeps your data secure and safe. It has a series of apps that lets you set up bills so you can pay it directly from your app. Also, the Mint Personal Finance app will let you show the recent transactions and help you track your budgets and also gives you credit scores to improve your budgeting. Mint will also send you bill reminders and alerts to unusual spending that lets you identify and customize your expenses on billing.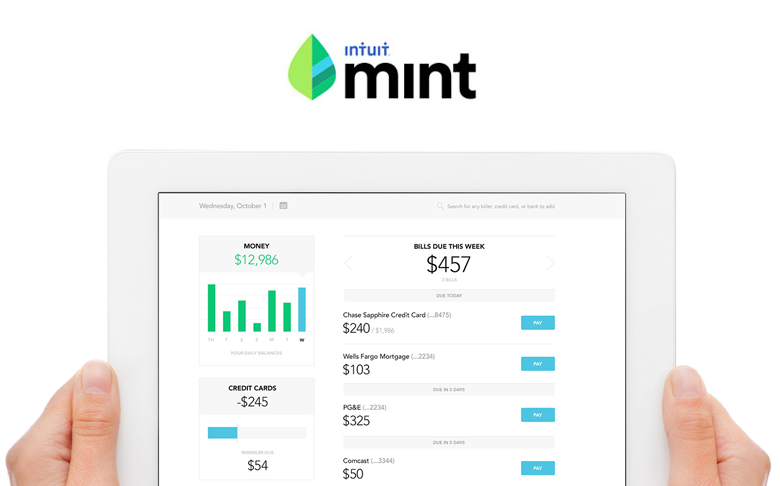 Main Idea: Financial planning, budget tracking
Best Alternatives: Expensify, Wallet
Developed by: Invoice2go
Category: Business
Pricing: Free – 3 documents, Starter – $49/year (50 documents), Pro – $99/year (unlimited documents), Enterprise – $149/year (unlimited documents with unlimited client listing)
This amazing app lets you create and send professional invoices. It makes an affordable and convenient way for small businesses to make billing simpler and easier. It helps you customize your business information with lots of templates available. With Invoice2go you can save your receipts, sign documents, get paid online through debit/credit cards, scan information, keep calendars, and send reminders and more.
Main idea: Send professional Invoices, track money paid or received
Best Alternatives: Zoho Invoice, Invoice Simple
Developed by: Evernote Corporation
Category: Productivity
Pricing: Basic – Free (60MB), Plus – $24.99/year (1GB), Premium – $49.99/year (unlimited)
A best ever app to save your notes, create checklists, clip web pages for later reading all in one place! May it be a desktop, tablet or Smartphone, Evernote allows you to easily sync across all your devices to collaborate and share your notes with others. It will also serve as a collaboration tool for your entire organization with subscription to Evernote Business. Its built-in notification system will keep you up-to-date when changes made to notebooks.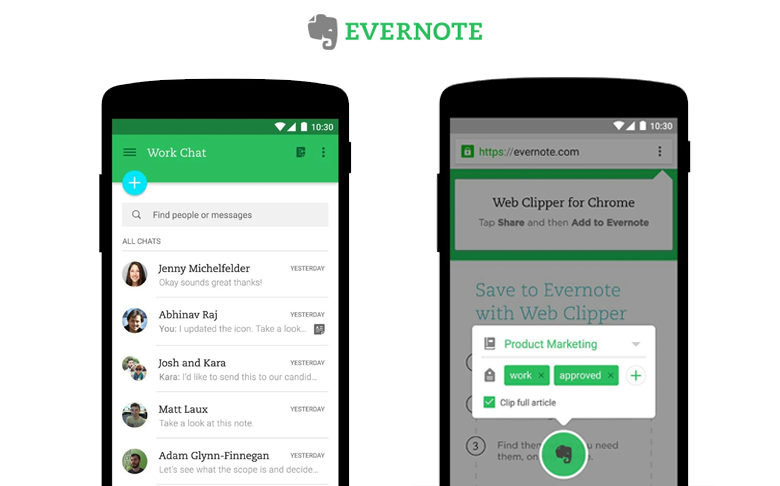 Main Idea: Notes taking, Project Planning
Best Alternatives: One Note, Google Keep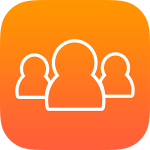 Developed by: MightyMeeting Inc.
Category: Productivity
Pricing: Basic – Free, Pro – $4.99
This is one of the best presentation app you could get for android Smartphones to share your stuff with employees or clients. From your desktop, you may upload your key notes and PowerPoint presentations to the cloud and share it to your colleagues or join a virtual meeting to view the presentation from anywhere. This app helps you rehearse your presentation before you attend your meetings even without internet. Viewers can share conversations and send slides on their own, or you can set an interactive virtual whiteboard for others to share sketches, diagrams, and images from your device. The presentation can also be sent as PDF document to share insights of the meeting.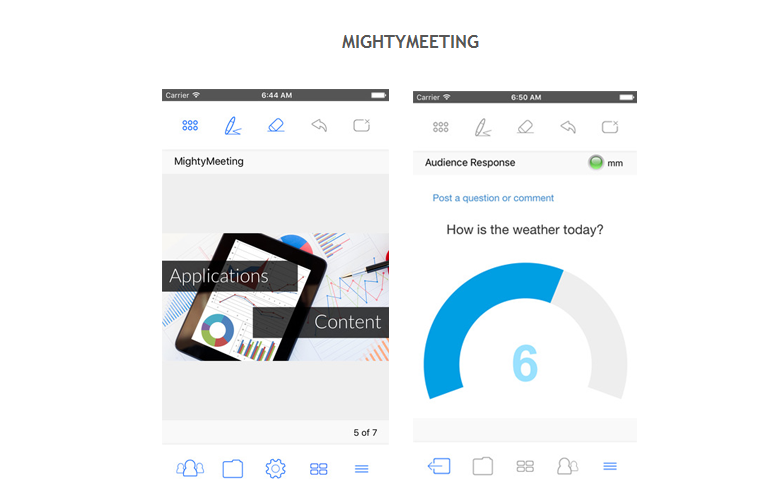 Main Idea: Paperless meetings, unlimited webinars, online meetings
Best Alternatives: Join.Me, ScreenShare
Developed by: Square, Inc
Category: Business
Pricing: App cost – Free, Square charges $0.15 with 2.75% for swiped cards, and $0.15 with 3.5% for typed-in account information
This is a simple free point-of-sale app that lets you accept debit/credit card payments with the use of dongle like Square Magstripe reader which can plug it into the headphone jack of your android Smartphone or Tablets. The transaction will get credited to your account in one or two business days and the receipts are sent to the customers via email or text message. With their power analytics tools, you can track the real-time sales, top customers, tax, payment locations, etc. to improve your business.
Main Idea: Accept credit card payments with Square dongle
Best Alternatives: Credit Card Reader, Credit Card Machine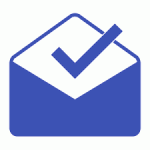 Developed by: Google Inc
Category: Productivity
Pricing: Free; 15GB
Google Inbox is a more appealing email app with intelligent email sorting system that helps you sort out and bundle emails for you based on your requirements. You pin the important emails at the top of inbox list, set reminders or alerts, snooze your messages so that it can be viewed later, also it lets you preview the highlights of the email without even opening it. The sweep feature of this app allows you to send unimportant mails to done folder keeping your organized and focused on what you see. This app is not a replacement to Gmail, and it works easy with your existing Gmail accounts.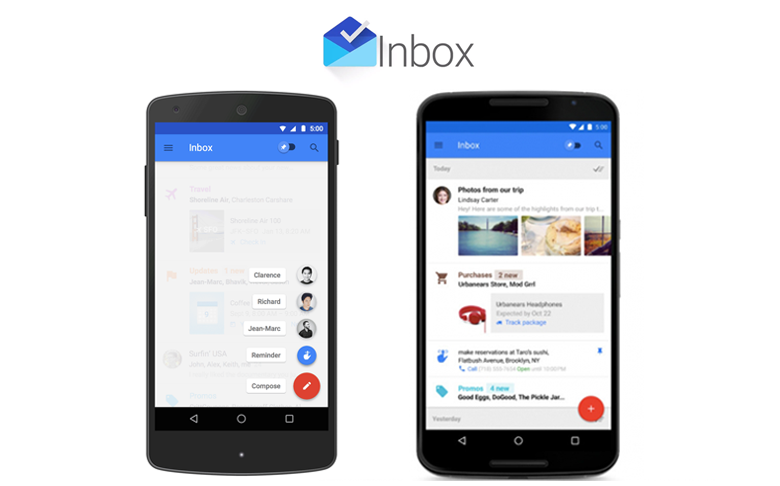 Main Idea: Bundle emails, set reminders, snooze emails
Best Alternatives: Email TypeApp Mail, CloudMagic Email [works with any IMAP account]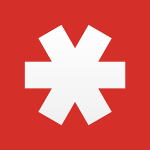 Developed by: LastPass
Category: Productivity
Pricing: Free, $1/month for premium
This is an amazing tool to keep all your passwords at one place with a "secure vault"! You can edit, view, organize, or delete data whenever necessary with this password manager. Once you login you can save new information so that you need not worry logging in every time as it auto-fills your login in web browsers too with LastPass master password. Its automatic syncing will keep your information up-to-date and handy on your mobile. This app also allows you to create online shopping profiles in seconds so that you can make hassle-free purchases without even remember your credit card details for making purchase.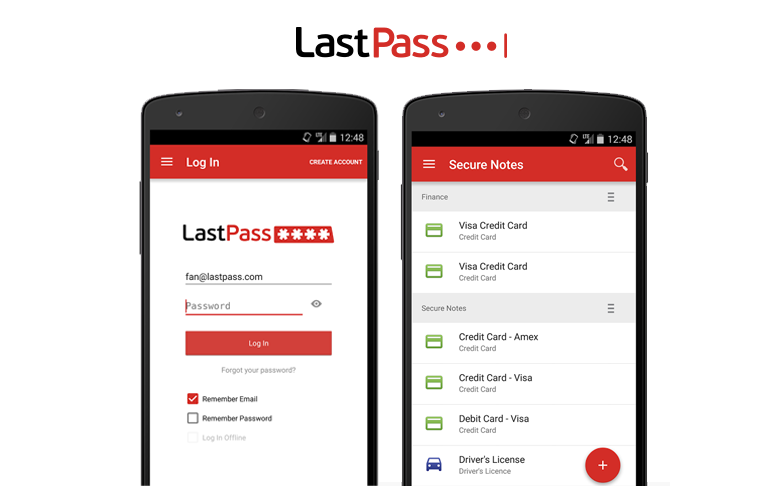 Main Idea: Easily access your accounts with safe auto-fill logins
Best Alternatives: 1Password, Password Safe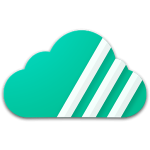 Developed by: Christian Göllner
Category: Productivity
Pricing: Free, $1.99 for Premium
The best ever app to analyze, manage and clean your disk space and cloud storage by checking what's eating up your memory. It supports Dropbox, OneDrive, Google Drive, BOX and MEGA platforms. With the help of Unclouded Cloud Manager you can declutter your storage by identifying the files that takes up the space on your cloud, search files, remove duplicate files, and know which files have been recently changed. On the whole, it helps you manage your storage effectively by helping you clean up the space.
Main Idea: Helps you manage your cluttered cloud storage effectively
Best Alternatives: ZeroPC Cloud Navigator, Otixo