Google evidently testing a new tablet interface. This news is posted as video in tecnonet. In the video, he captured three distinct tests on the Google Tablet Search Interface:
They are:
1. New Search Tools
2. Light Blue Colored Titles
3. Orange Color URLs.
Below are the Pictures of the Color Changes and Video showing the search tools test.
Light Blue Colored Titles:
Orange Color URLs: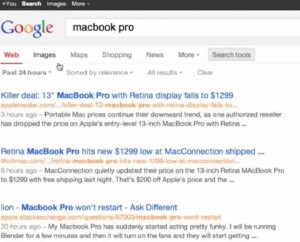 Video:

Thanks to All
by