Have you ever wonder that Google server goes down?? Yes it happened!!, Google Server went down for 5 minutes early on 17-8-2013 morning. All the Google Services including Gmail, Map, Chat and Drive didn't function.
According to the Web Analytics GoSquared firm, confirmed that around the world, internet traffic drops upto 40% for just 5 minutes,
You can find in the below dashboard image of "Google Apps Status Dashboard", where the small red dots indicates problem happened in Google Services.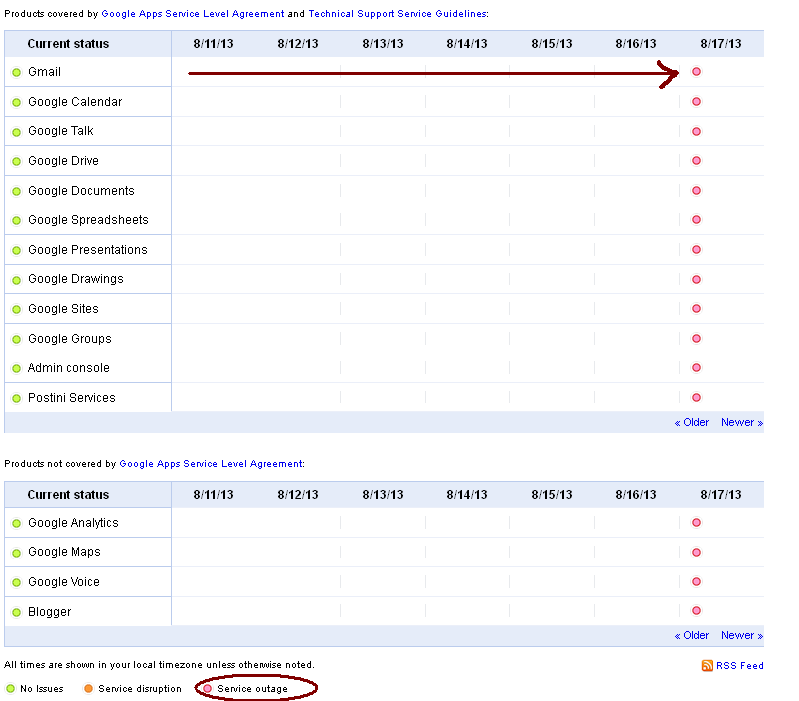 Engineers at Google confirmed now that, all the problems had been resolved.