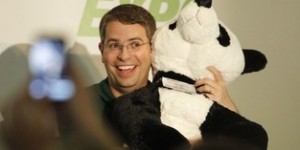 Google launched a major algorithm update coined as being "minor" that targeted low quality exact match domains – the EMD update.

Update: Matt Cutts told, this is a fairly major update to the Panda algorithm affecting 2.4% of search queries. More on this tomorrow.
The number of complaints and comments about this update is pretty up there. The levels of concern and those reporting ranking declines is huge. So it seems to have hit the SEO industry pretty hard. As hard as Panda or Penguin? Doubt it but time will tell.
Source:[canadaseopro.ca]
Thanks To All